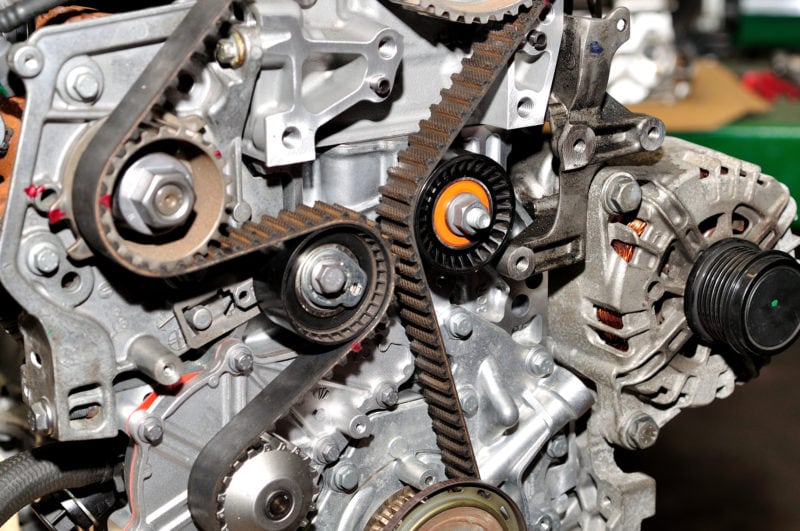 Timing belts. What are they? Why are they important? Let's start with the basics - a timing belt is important because it keeps all internal parts of a running engine in sync. If the timing belt breaks, the timing of the engine will be out of sync and can cause serious damage to the engine.
You do not want to wait for the belt to break before changing it. While it is different for different vehicles, it is generally recommended to replace your timing belt every 60,000-100,000 miles. For a more specific mileage rate, check your Honda's Owner's Manual.
How can Car Pros Honda El Monte help? We are offering timing belt replacements at great prices! If you have a 4-cylinder engine, get your timing belt replaced for only $299.88. For a V-6 engine, get your timing belt replaced for $399.88.
Schedule your service appointment today at Car Pros Honda El Monte. Our Service Department is located at 3464 N Peck Road, El Monte, CA 91731 and is open Monday - Friday from 7:00am - 6:00pm and Saturday from 7:00am - 5:00pm. We are proud to serve the local communities including our Honda drivers from Rosemead and Baldwin Park.
Source: https://vatire.com/car-maintenance-tips/everything-you-need-to-know-about-timing-belts/#:~:text=When%20it%20breaks%2C%20the%20engine,piston%20and%20cylinder%20wall%20damage.
Disclaimer: Not all vehicles have timing belts. Check the owners manual or contact us. Prices may vary by model. Plus taxes and fees where applicable. Please present coupon during write-up. Not to be combined with any other discounts.