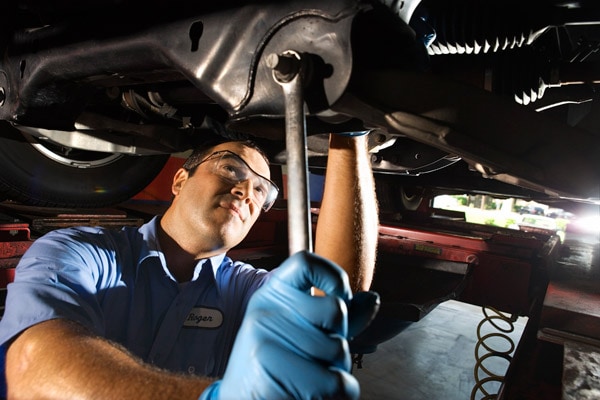 Do you know how to spot the warning signs that there could be issues with your vehicle's brakes? Car Pros Honda El Monte wants to help our Los Angeles, Alhambra, and Baldwin Park customers keep your brakes in great shape all year long. A well-maintained brake system is a vital part of travel safety for drivers. Our professional service technicians at the local service center near you want to let our customers know some best practices for maintaining your brake system to help ensure you and your passengers are protected while heading out on your next adventure.
Keeping elements such as brake pads, shoes, and rotors in good condition help to prevent more costly brake repairs down the road for drivers. Brake fluid should also be regularly checked as standard wear and tear to your braking system can lead to a build up of contaminants in your brake fluid.
Having your brake system regularly evaluated by a service professional according to your manufacturer's recommended maintenance schedule is a great place to start when working to ensure your vehicle is operating at its best. In addition to these standard inspections, there are other indicators to look out for that could indicate your brake system needs attention. Some of these warning signs include:
Reduced responsiveness when braking

Excess brake pressure being required when stopping

Vehicle needing a longer stopping distance than was previously required

Screeching or grinding noise when brakes have been engaged

Vehicle pulling right or left when braking

Uncommon sounds or vibrations when brakes are in use

When operating at highway speeds, the vehicle pulsates or wobbles
Are you ready to have your brake system checked out by the service technicians at the local service center near you in El Monte, California? Give Car Pros Honda El Monte a call at (626) 258-3400 or visit our team at 3464 Peck Rd, El Monte, CA 91731 for your service appointment. Our Los Angeles, Alhambra, and Baldwin Park communities can also view our service coupons online from your home anytime.